What is a storyboard? 
An essential step in the creation of your professional quality video 
Consisting of a selection of images and graphics, a storyboard clearly displays how a video or presentation will pan out, scene by scene. By pre-visualising your motion graphic or interactive media sequence, you can ensure your project meets its goals.   
With a strategic understanding and creative background, your storyboard will not only be visually appealing, but will be designed with an end goal in mind to accelerate business growth.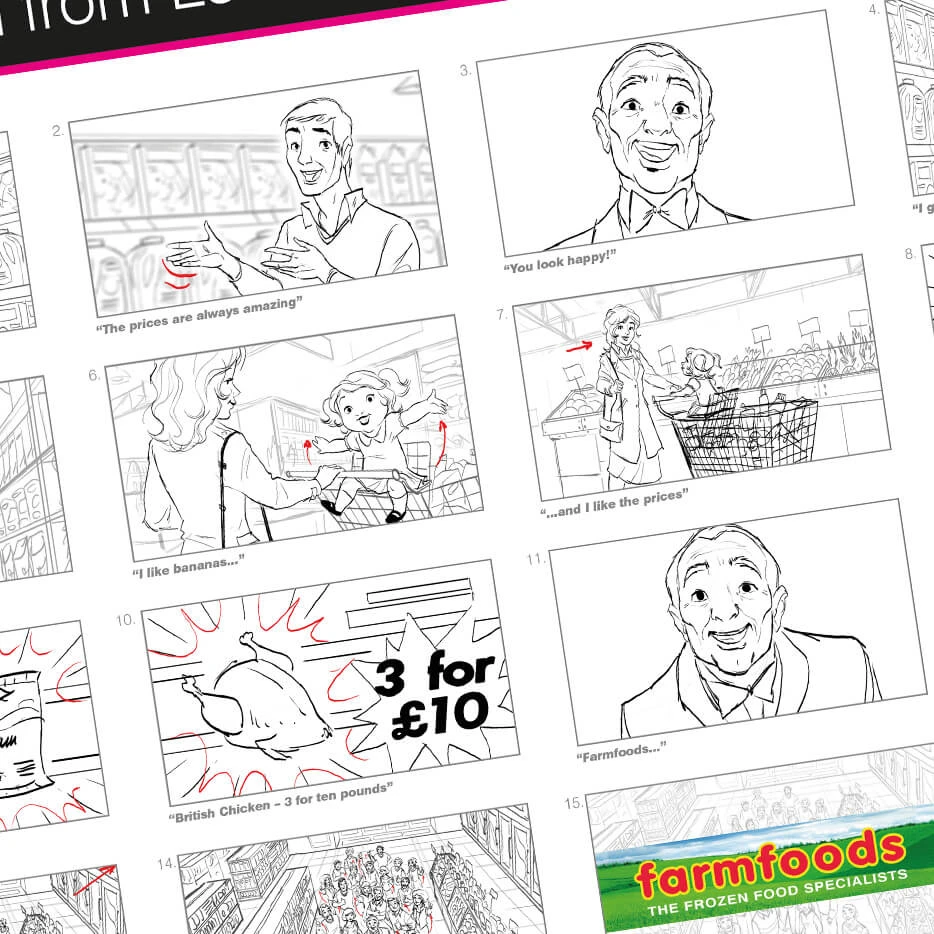 Professional storyboard design services 
Over 20 years of experience in creating storyboards that deliver 
The Champions Creative team has worked on a wide range of story-boarding projects, helping clients to streamline the entire process from start to finish. This expert approach and professionalism will be applied to every single project to deliver the best results.   
No stone is left unturned, and we'll ensure every aspect of your project is covered throughout the storyboard.