Social Media
Social media has revolutionised the way in which businesses can connect with their audience.
Champions provide a specialised social media management service that connects your brand with its target audience, supporting your bottom line.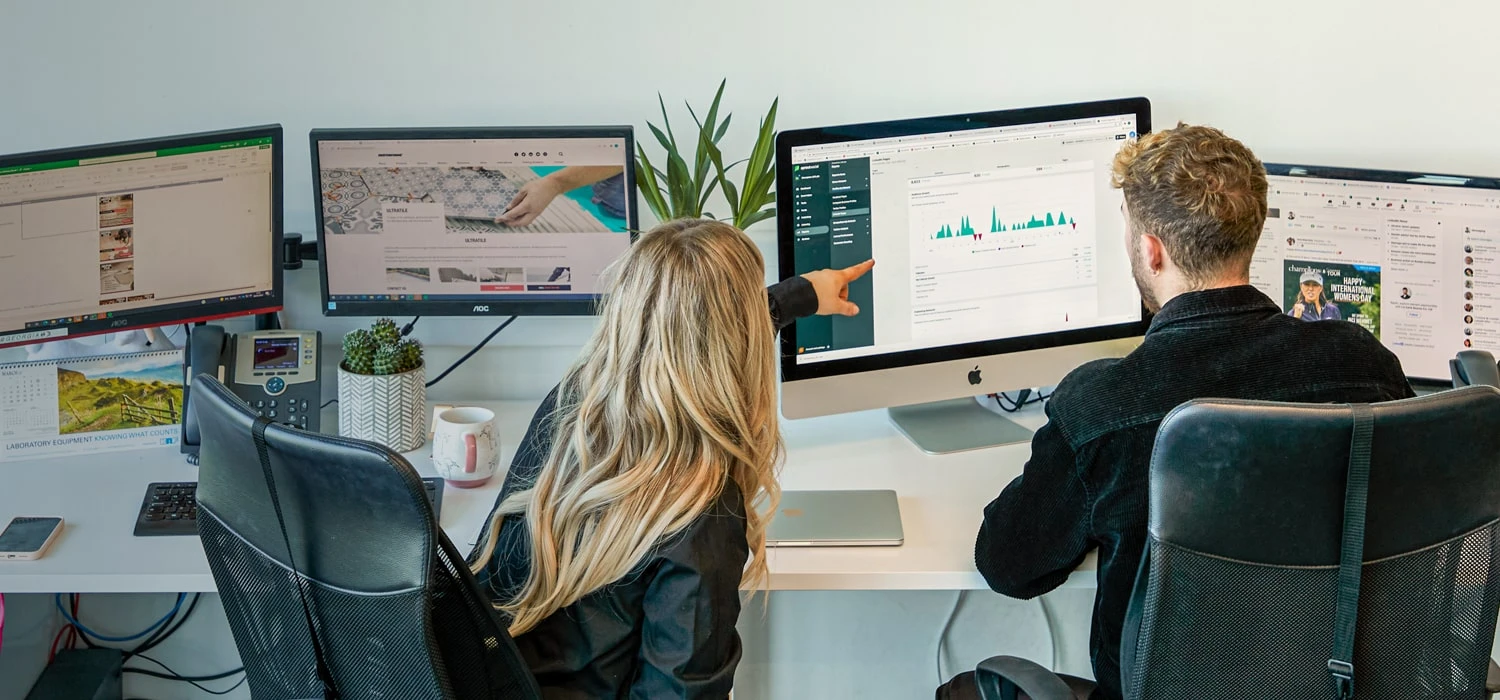 Harness the power of social media campaigns to deliver impactful results
We provide a specialised social media management service, where we connect with your audience and support your bottom line.
Paid Social Media Advertising
Paid social ads can be used to increase brand awareness and accelerate revenue growth.
Reach your business' target audience with cost effective and engaging ad campaigns.
OUR SOCIAL MEDIA PROCESS
Social Media Audit
This is a recommended step and will provide you, as well as us, with insight as to the current landscape of your social media presence. From here, learnings and areas for improvement will be identified for progression.  
Social Media Strategy
Featuring monthly activities as well as tone of voice, target audience and platform selection, this is a strategic plan outlining tactics to assist your business in achieving its objectives across social media platforms.
Implementation
Following the plan within the strategy, our team of experts will implement your strategic social media activities, curating the assets as well as promoting the content across the social sphere. 
Monitoring and Reporting
Our team will measure campaign and social media platform performance, utilising qualitative and quantitative data to make informed decisions about upcoming activities and continue to enhance performance.
Raise local and global brand awareness
Regardless of whether you're a new or established business, building brand awareness and creating a positive reputation for yourself online can be a crucial element to your business' success.
Harnessing the power of social media, we can help you to create meaningful connections and represent your brand in a positive light, increasing feelings of trust from customers, as well as making your business more attractive to stakeholders and potential partnership opportunities. 
The Champions Digital team can put together organic social campaigns, consisting of regular posting on popular social platforms including Instagram and LinkedIn, depending on your target audience, increasing your online presence and opening doors for communication to your important customer base.  
We can also create paid social strategies and campaigns, getting a return on ad spend for sales ads, as well as generating leads that can be used in email communications. Just like organic social, paid social can also be used to generate brand awareness.
With our Social Media services, you can:
Build strong and meaningful relationships with your target audience by communicating through engaging social content on relevant platforms

Increase your ROI through strategic advertising campaigns, targeting current audiences as well as penetrating new markets

Create buzz and spark conversations around your business as well as new and existing services and products through organic social campaigns

Drive valuable traffic to your website and influence desired key actions
Drive traffic and generate valuable leads
Not only is social media a helpful tool for building positive relationships, but it can also help to drive traffic to your website and assist with generating more valuable leads.
Using social media to advertise your business and its products or services is cost effective, whilst providing the opportunity to reach billions of new users. We get to understand who and what your customers and demographics are and determine how best to engage with them across various social platforms including Instagram, Facebook, LinkedIn and TikTok.
Social Media solutions that boost sales
Social Media is an important tool to help you to connect with your audience on a more personal level, increasing brand loyalty and attracting both new and existing customers. We can help you to create impactful social media campaigns to strengthen your brand identity. 
we've supported and helped grow