Brand Audit
Do you want to understand exactly how your business is perceived in the increasingly competitive landscape you compete in? Do you feel that you should have greater market share, but do not know how to secure it?
Our detailed brand audits fully evaluate your current brand position and perception in the market, as well as the effectiveness of all of your current sales and marketing activities. We utilise key stakeholder engagement, alongside data and insights to define exactly what you need to do to improve your sales reach, whilst considering your business's alignment to the current market, your competitors, and the future vision of your company.
We create Brand Audits to show you where your business can improve
Consisting of a detailed review and analysis of your brand, including stakeholder interviews and customer experience insights, we will analyse your existing proposition and market, communications and digital presence to highlight any gaps and identify where you can improve as a business.
Competitor Analysis
Understanding your competitors can be just what you need to pip the competition at the post
As the business and marketing landscapes become more and more competitive, with many competing brands battling for the number one spot, how can you make sure you're always one step ahead? A competitor analysis can be just the thing.
Achieve optimal results from the very start
These initial steps can be used to help build the foundations of your business's success, with the output of the audit highlighting areas of opportunity and recommendations to achieve this.
We work with you as your strategic partner, and therefore, with the opportunity and next steps outlined within the audit, we can then progress to the creation of a Brand Value Proposition, underpinned by a clear strategy, and completely aligned with your business objectives. Keeping your unique business vision and values in mind, we will develop and define your proposition, USPs and place in the market without losing sight of your objectives.
With our Brand Audits, you can:
Understand your current position in the market

Identify gaps for targeting and improvements

Receive tangible recommendations to support business growth

Achieve optimal results in various marketing environments
OUR BRAND AUDIT PROCESS
Step 1
We will begin by gaining a stronger understanding of your business's current position in the market.
Step 2
Next, we'll get to know your competition on a granular level to understand where you can differentiate.
Step 3
Our team will strive to understand the trends within the market, and advise on how your business can evolve to meet the needs of its customers.
Step 4
Finally, we will provide tangible suggestions and recommendations that can be applied to your strategies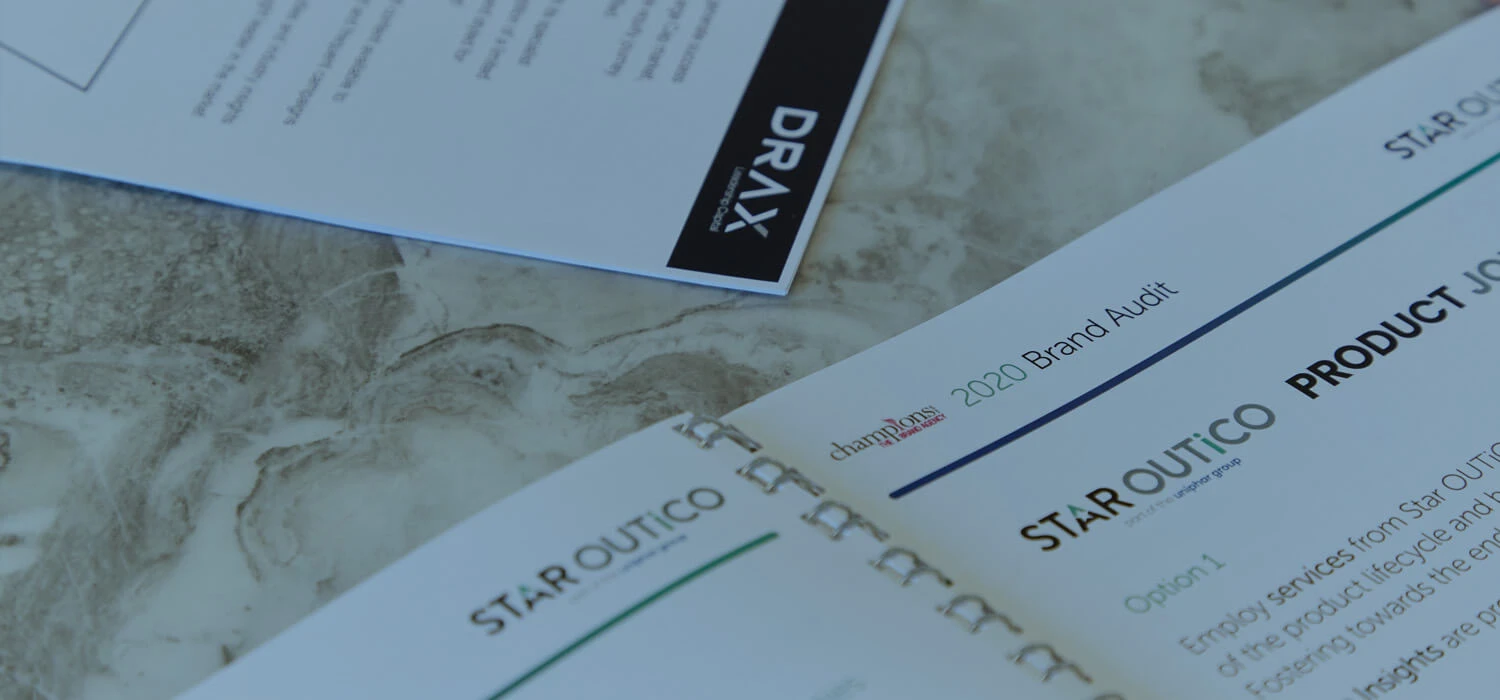 Evaluate your position in the marketplace
We can help you to identify your strength and weaknesses and provide tactics to support your continued growth and development.
Champions will conduct a detailed audit of your business's current position, providing us with valuable insights into what needs to be done to help you evolve. We'll also consider alignment to the current market, competitors, and future vision.
We complete Brand Audits to support business growth
If you're looking to differentiate yourself from the competition, a Brand Audit can provide this and more. Find out more about how we can help you.