MyMouth is a dental hygiene product business founded by Sameet, Viren, Upen, Mital & Nishal. The close family company provides eco-friendly products including bamboo toothbrushes, floss picks and unique but scientifically proven effective tongue cleaners. With a vision of educating all to improve oral health whilst also changing consumer habits to make the world a better place, the business has three main objectives.
The first objective that MyMouth wants to achieve is to improve the oral health and hygiene of not only its local community or the UK, but also on a global scale.
Secondly, MyMouth has a strong ethos behind its work. Knowing that it has a social and ethical responsibility, the business operates in a way to focus on education as well as battling to change consumer habits. Using its eco-friendly, reusable and recyclable products, MyMouth is hoping for just that whilst also having a positive impact on the planet.
Finally, its third objective is to maintain traditional products and merge them with modern technology to help improve oral hygiene. This led to the business creating the Jibee product. An innovation of an ancient Ayurvedic practice, the Jibee replicates the routine of cleaning your tongue, which is an essential part of a healthy daily routine. The word Jibee means tongue cleaner in Sanskrit language from thousands of years ago, and even today in India a Jibee has its place in every household.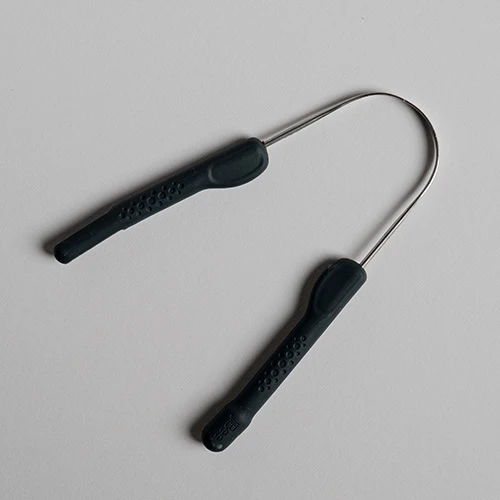 It came as no surprise that MyMouth recently won the New Business of the Year Award at the LeicestershireLive Business Awards. Hosted at the King Power Stadium, the team were present to receive this honour, and here at Champions we were proud and excited to see how far they had come.
As a client of ours, we helped MyMouth launch its business and brand. The team of five came to us to turn their concept into reality. Made up of three dentists, one pharmacist and one finance expert, MyMouth had already established an excellent group of individuals with expert knowledge in the industry that they were trying to enter.
Coming together the five minds produced the Jibee. Sustainable, eco-friendly and crucial for good oral hygiene, the product expressed three main benefits: improved taste, fresher breath, and a clean look.
Due to the dental industry being highly competitive, MyMouth came to us so we could help them launch their business effectively and minimise the risk of failure.
From early discussions with MyMouth, we gathered that we needed to leverage digital marketing tactics in a bid to increase awareness of the brand as well as sales of their new Jibee product, utilising a mix of the right channels on a budget suitable for them. We also gathered that MyMouth wanted to also sell a series of white label products such as flossing equipment, mouth wash tablets and toothbrushes.
After extensive research for MyMouth and using our expertise, we created a great strategy which allowed us to launch the business and ensure quick growth. To do so, we identified key areas in which we would target to help give MyMouth the best chance at success.
Firstly, MyMouth needed a website which could be launched under their brand and would be scalable for customers to be able to easily come to an ecommerce solution. We also believed that MyMouth required an area on its website which contained educational and SEO-rich blogs, as this not only benefited the consumer through educating them on the importance of oral hygiene, but also allowed the website to be easily found and accessible through the work of SEO (Search Engine Optimisation).
Secondly, we suggested that MyMouth created a clear business strategy brand value proposition in order to help them set a list of core values, as well as allowing them to highlight the unique selling point of their brand. Both would then be displayed in a user-friendly way on the website to help drive sales.
To build on the appearance of the brand, we helped MyMouth to create a suite of brand collateral and reusable graphics for both their brand and their Jibee product. This allowed for MyMouth to give their website and products a distinctive touch through using a colour scheme as well as designing them their own brand logo: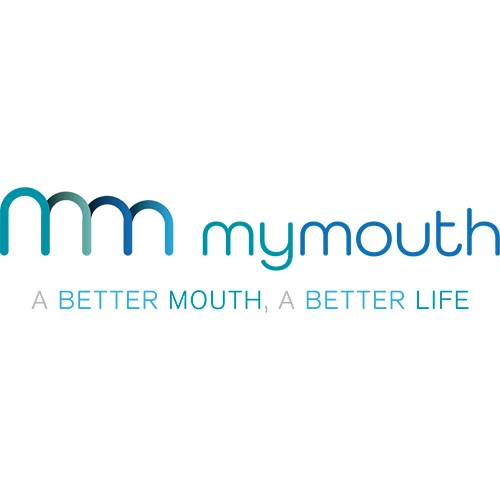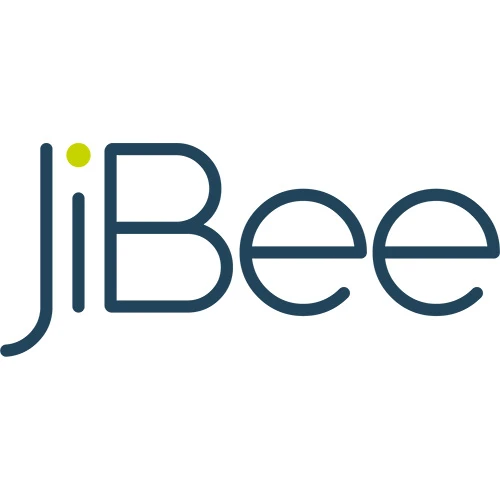 Working to suit their budget, we suggested that MyMouth should opt to use PPC (Pay Per Click) advertising. This cost-effective advertising tool meant that adverts are only paid for when engaged with. It allowed us to target specific regions and demographics of interest and importance to the brand, creating the best opportunity for potential customers to visit the site at a low-cost expense.
Before the launch of the website, we ensured that MyMouth outlined their corporate social responsibility, as it was important in building out their business and brand ethos. This is so they would be more attractive to work with and drive sales as they are conscious of their wider responsibilities, taking steps to engage with society in a positive and sustainable manner.
With all this in place, the website was launched and from the get-go we had set up email marketing. This involved giving users the option to sign up to the mailing list for discounts and top tips on oral health care. Capturing the details of users is so important as it allows the delivery of follow-up campaigns to a warm, fresh audience who are already engaged, helping potential acceleration of the customer journey to purchase.
After a successful website release, we did not stop there. Implementing a 12-month multichannel marketing plan allowed us to engage target end users and educate the market on oral health care and tongue cleaning. Marketing the Jibee throughout, we helped MyMouth drive sales and keep their products and service fresh 12 months after their start-up.
Since then, MyMouth have seen incredible growth, and this has been rewarded through them winning this award. Through helping them start-up and assisting their growth over their first 12 months in the industry, we are both happy and proud of the group and are excited to see them continue to grow and take over the industry with their range of products and educational awareness of oral health care.
Once again, we would like to congratulate MyMouth on this achievement as it is a true representation of all the hard work and dedication put in by the team since the beginning! You can check out their website for yourself here, to see their range of products as well as their educational blogs.
Do you have a business idea or plan you want to implement and turn into reality? Get in touch today to see how our extensive range of experts can assist you in your own business start-up and business growth.