Held in September each year, the Tony Jacklin CBE Belfry Charity Invitational brings together an array of iconic names as part of the annual charity golf day. With numerous celebrities descending on the beautiful Belfry Hotel to participate in the competition, the occasion marks an unquestionable highlight of the charity event calendar. This year, the event saw the return of Ryder Cup legend Tony Jacklin CBE alongside many other stars from the worlds of sport and entertainment. Due to the event's public profile, the competition attracted widespread media interest from the likes of Sky News, Sky Sports News and the BBC.
The Tony Jacklin CBE Belfry Charity Invitational plays an important role in raising valuable funds in aid of charitable causes. Its proceeds serve to directly support the work of Rainbows – an East Midlands-based hospice that provides crucial support to children and young people suffering from life-limiting illnesses.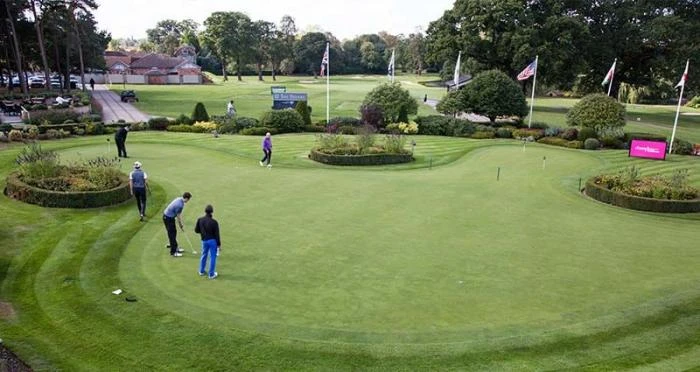 Featuring 96 golfers in total, some of the event's most notable attendees included BBC News and sports presenter Dan Walker, former Emmerdale star Kelvin Fletcher, Harry Potter actor Oliver Phelps and former England rugby legend Austin Healey. As if that weren't enough, the event also saw appearances from the likes of Max Evans, Jenni Falconer, Chris Broad, Gareth Gates, Don Goodman, David May and Alan McInally. An array of amateur players also contributed to charitable causes in order to participate alongside their celebrity counterparts.
The Belfry Hotel has been the setting of the Ryder Cup several times, having hosted the competition on four separate occasions. It famously hosted the competition back in 1985 when Tony led the European team to its first ever win. In 2018, the venue continues to provide the perfect backdrop for a charity golf event that sees 25 teams battle it out in an attempt to emerge victorious.
Commenting on the event, Tony said:
"I'm thrilled to see so many big names get involved this year. It is a fantastic event and it is great to be back at the Belfry, a place that holds so many special memories for me."
Combining sporting excellence with top entertainment, the day's play was followed by a magnificent three-course meal and a champagne reception. Providing guests with an opportunity to get together and relax, the event's entertainment saw the appearance of Olympic icon Derek Redmond as its host.
The event was made possible by the kind sponsorship of companies such as Farmfoods, Champions After Dinner Speakers, The Belfry Hotel & Resort, Champions Events, Bentley Leicester, Liberty Industries Group, Champions (UK) plc, Barbados, Sky Sports, Lamborghini, Aspirational Magazine and Bionical. Contributions made by these sponsors were instrumental to the event's success.