It's that time of year again where we eagerly await brands and their quirky products and promotions all in the name of April Fool's day! No one is safe from the foolish stunts which brands throw at us and with social media having a major impact on their reach, companies have gone the extra mile with their fake news this year. Which fooled you?
Here's 5 of our favourites so far...
Yorkshire Tea: Yorkshire Tea Spreadable
You may have thought their 'Biscuit Brew' was the April fool, but no, that delight is 100% legit and tastes exactly as described… just without the crumbs!
Do you love a cuppa, but always left wanting more? Fear not, Yorkshire Tea have released their tea on toast spread. Now you can enjoy the delights of your builders' brew as a thicker, spreadable preserve, delicious!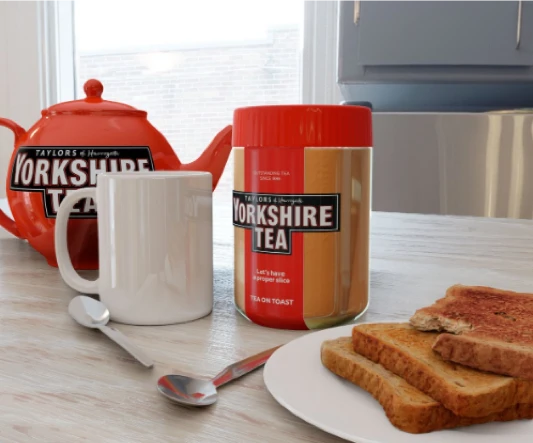 McDonald's: Milkshake Sauce Pots and the McPickle
McDonald's never lets us down when it comes to a prank, and this year they've excelled themselves with two products to fool you.
It may sound gross, but the combo of McDonald's fries dipped into milkshake is a favourite for many people. So much so, McDonald's has released four milkshake flavours – banana, strawberry, chocolate and vanilla in dip form for all you lucky customers that are purchasing fries. McDonald's said that so many people have tagged them in pictures and videos of them fry dipping that they decided to cut out the middle man and give the best of both at the same time.
A not so loved new product by McDonald's Australia this fool's day is the 'McPickle' – basically an abundance of pickles layered between melted cheese and ketchup all encased in a sesame seed bun.
Sainsbury's: Trolley Trainer and Pink Avocado
Sainsbury's have done their research and pulled out the big guns this year, with not one, but two April fool's pranks.
Sainsbury's has launched a product that is guaranteed to "guac" the millennial world and have started stocking the Rosa-vocado aka PINK avocado. Working closely with growers in Peru, it has taken the supermarket chain 5 years to perfect the first of its kind fruit.
Aimed at "Instagram hungry millennials", when cut open the avocado reveals a subtle pink hue and is said to taste the same as its green sister fruit.
The team at Sainsbury's must have been bursting with ideas as they also launched the 'Trolley Trainer – trolleys complete with varying levels of resistance, calorie counter and a heart rate monitor, the trolley trainer lets you work those glutes and track your shopping workout. It's all about those #Gainsburys
Heinz: Crème Egg Mayo
If spreadable tea wasn't enough, Heinz have launched their Mayonnaise Crème Egg. When it comes to the classic Cadbury's Crème Egg, it's common knowledge that you either "love them or hate them", so we're not sure if this combo is a little too risky.
As much as Heinz and Cadbury's assure this product mash up is completely real, they say the creation is a "scrumptious, moreish spread, which is irresistible on waffles or crumpets" – we think we'll let other people try it before us.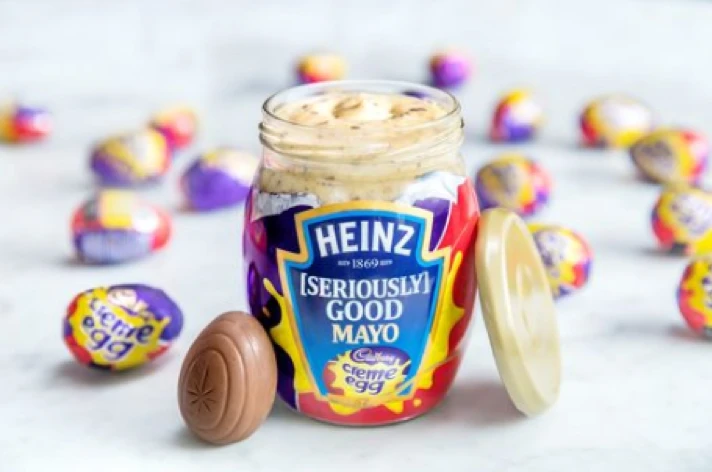 Aperol Spritz: the Fragrance
This Italian cocktail made a huge come back in 2018 and was a hit in the summer, which infiltrated social feeds in cocktail glasses against backdrops of blue skies and sunshine.
With the rising demand in this beverage, Campari have gone one step further with Aperol Spritz, 'Spritz', the fragrance. Combining the red-orange cocktails fruity flavours into a classic signature scent.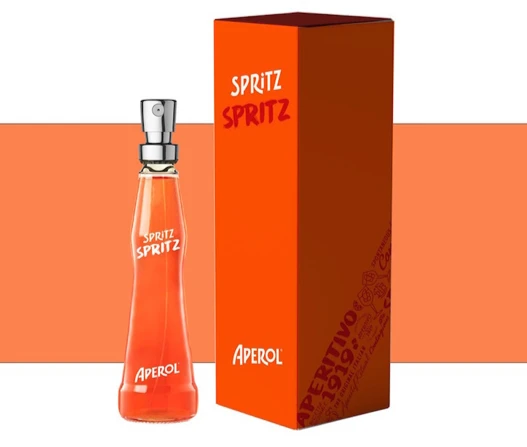 Maryland: Limited Edition Avo' Cookies
Forget smashed avo' on rye with poached eggs, Maryland cookies have taken one of the most talk about fruits of 2019 and combined with their classic biscuit to create the avocado cookie. Packed full of avocado chips and using refined avocado powder to replace flour, these 'superfood' cookies are set to be the latest 'Instagrammable' snack.