Event sponsorship is and continues to be, an effective way of increasing the visibility of a brand. Partnering with the right event can be the perfect way to tell prospective clients, your competitors and future stakeholders, that your business means business.
Through different levels of sponsorship, packages can be carefully tailored to suit your brand's specific needs, ensuring you maximise every opportunity that event sponsorship brings. Whether it is because you want to show your business is a market leader, moving into a new area or you simply want to grow your brand's presence, event sponsorship could be the boost your business needs.
5 Key Benefits of Event Sponsorship
1) Events provide an audience
Whether it be sporting, business or networking events, they provide access to a niche market, offering sponsors the opportunity to connect with an engaged audience.
2) Sponsorship packages are flexible
Event packages are rarely pre-set, which means the package can be tailored specifically to meet your brand's needs.
3) Events are becoming more digital
With the use of social media and technology on the rise, events have never been more digital. This is great in terms of sponsorship as the audience of the event can become wider online.
4) Positive Publicity
Sponsorships allows businesses to be perceived as supporting the community and contributing to its development, creating vast goodwill.
5) Boost Business Relations
Events provide sponsors with a chance to network with new businesses, creating new relationships and the opportunity to showcase their brand.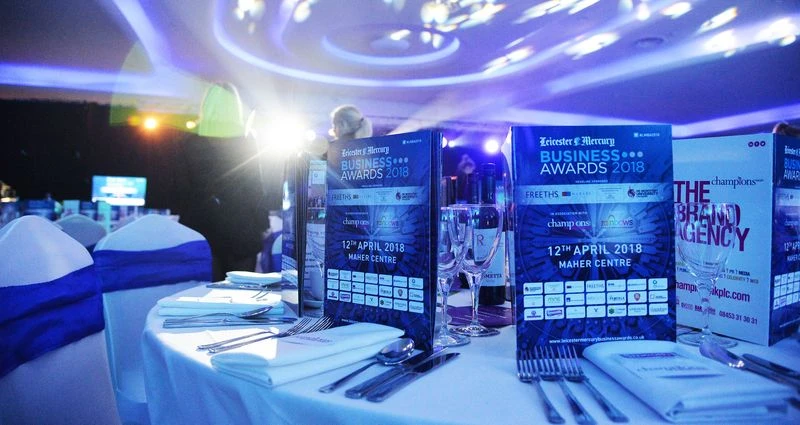 Awards Sponsorship
At Champions Events, we organise a number of music, business and sports awards across the country. Working in collaboration with local newspaper titles, our awards are promoted through extensive media campaigns, culminating in a showpiece event.
In addition to the benefits of event sponsorship, our award sponsors also have the opportunity to:
Receive regular coverage in regional newspapers and their online channels.
 

Boost their CSR by supporting the business and sporting communities in their region. Develop strong business links with local companies through judging a category at the Business Awards.
To find out more about the sponsorship opportunities that we offer and how they can benefit your brand, please contact our team today!