For years, it has been no secret that sponsorships are an incredibly powerful and impactful strategy when it comes to branding and marketing.
Whether it's in the form of traditional media, social media or in the sports industry, the use of sponsorship deals can quite literally make or break a brand.
For brands, the desire to remain relevant to their target audience is crucial, even more so now than ever before. And a sure-fire way to do just that? Sponsorship deals and brand association.
Here, I am going to be discussing brand association, sponsorship activation and the recent sponsorship deal between Premier League football club Manchester United and global technology company TeamViewer.
Sponsorship and brand association
The beauty of a sponsorship deal is that the benefits of such are almost endless.
Primarily, it creates brand awareness, which, although simple, is arguably the biggest thing brands should be seeking to achieve. This is especially true if they're relatively new to their chosen market and industry.
Sponsorship deals can also generate positive PR, placing a brand in front of an entirely new audience which they may not have otherwise had access to. PR also helps improve media reach and achieves global coverage, which will in turn, generate website views and increase sales, too.
And, speaking of audience, a sponsorship deal allows you to reach the target audience of said sponsor, or brand – which, presumably, is your target audience, too.
A sponsorship deal creates brand association. If a brand has a sponsor, or a person is sponsored by a brand, the two go hand-in-hand - you don't often think of one without thinking of the other. Take Michael Jorden for example. If you're anything like me, then your initial thoughts go to Nike, and the same for the other way around. That is a fine example of a sponsorship deal and collaboration done right.
So, if a brand works with 'the best', then one would also assume that they are also the best – in their chosen industries, of course.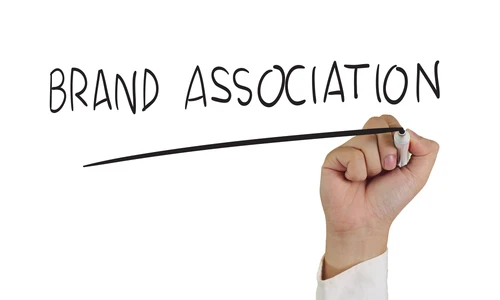 Sport and sponsorships
Throughout history, one particularly industry is renowned for its work with sponsors – sport.
From football to boxing, the sports industry has regularly utilised the power of sponsorships to aid funding, raise brand awareness and to create new opportunities. After all, the aim of a sponsorship is to build a partnership in which both parties can benefit.
Football, in particular, is recognised for its incredible sponsorship opportunities.
Throughout my childhood and during the 80s, I regularly attended football matches and more often than not, this was to support Leicester City Football Club, although I did also support Everton as a youngster.
Back then, football was often interrupted by crowd trouble, and games were flooded with police cordons and security measures. As a child, this was somewhat scary. Although the sport was hugely popular, it was also heavily tarnished.
However now, some 30 years later, football has skyrocketed, and the Premier League has turned into a global beacon for the media and is home to some of the world's biggest brands.
Manchester United, for example, have continuously worked with some of the biggest brands in the world and therefore, have successfully become one themselves. Now, they are more than just a football club and are much bigger than the sport.
Over the years, the football club has had a variety of global sponsors and partners including Adidas, Kohler, Cadbury, Chevrolet, and more recently, TeamViewer.
Manchester United have now signed a new five-year sponsorship deal with global technology company TeamViewer, worth £235 million.
As the team's new shirt sponsor, they will gain access to an entirely new audience and the brand will be placed in front of millions on a regular basis.
This new deal they have secured is the biggest of its kind, breaking global records. And it isn't surprising.
The future of sponsorship activation
I expect records to continue to be broken and not just in sport, but across all industries, too.
Much more goes into a sponsorship deal than meets the eye, and it all begins with sponsorship activation. The cost to activate such deals is approximately 3 to 1. So, for every one dollar spent on the sponsorship, brands can expect to spend three dollars activating it.
And this is just the start. Sponsorship activation consists of communications, public relations, social media and so much more, and an agency, such as Champions, will be on hand to kickstart such activity.
Here at Champions, we have had the pleasure of working on several high-profile sports sponsorship deals. For example, we created the Junior Tigers Club (JTC) on behalf of the Leicester Tigers RFU, which increased engagement and experiences from a younger, better targeted audience.
We also partnered our client Mattioli Woods with Tigers to create the Mattioli Woods Welford Road, which has seen their involvement grow from a sub sponsor to stadium sponsor over the last decade. The partnership was a fantastic fit in terms of target audience, demographics, and geographical location.
Partnerships such as these create a strong national presence whilst remaining localised.
It is important for brands to understand they must work hard in order to fully leverage the benefits and assets that sponsorships can offer them, ensuring they get maximum results from their investment.
Ultimately, I predict that sponsorship deals will continue to grow as long as brands receive the benefits that make it completely worthwhile – which they undoubtedly will.