Ryan Reynolds is an incredibly talented Canadian, A-list celebrity and Hollywood Actor who is also considered a giant in the entrepreneurial world. Best known for his role as the Marvel Comics character Deadpool, Ryan is one of the highest-grossing film actors of all time, raking in a worldwide box-office gross of over $5Bn. In recognition of his service to the industry, Ryan was awarded a star on the famous Hollywood Walk of Fame in 2017, solidifying him as one of the all-time greats.
According to Forbes, Ryan was the second highest paid actor of 2020, earning an impressive $71.5m, missing out on that top spot to Dwayne 'The Rock' Johnson. With an estimated net worth of $150m, Ryan has used his money to invest and start-up multiple businesses, becoming a well-established entrepreneur, having built up an immense portfolio.
His unique, entertaining, and great take on marketing his brands set him apart from competitors. We have investigated and took a look at his different business ventures across a vast range of industries, from what inspired him to invest, to his present success with each business.
Deadpool
Released in 2016, Deadpool is an American superhero film based on the Marvel Comics character of the same name. The foulmouthed antihero was free to say or do whatever crossed his mind, without consequence, as his superpowers ensured that he could never die. This allowed him to have a violent and deconstructionist attitude, which in turn gave the film an 'R' rating, meaning it was only suitable for a mature audience, which was unique for a superhero movie.
Deadpool's witty and deadpan sense of humour was a perfect fit for Ryan, as he had already showcased his mercenary comedic skills in earlier leading roles. It is fair to say that casting Ryan was the right choice, as even though the budget for production was low at $58m, the film earned over $782m, becoming the ninth-highest grossing film of 2016 and becoming the highest-grossing R-rated film at the time.
During the production of Deadpool, Ryan would work closely with writers Rhett Reese and Paul Wernick, ensuring that he got his best jokes and dialogue in there. This was furthered in filming as Deadpool's costume covered the whole of Ryan's body and face, allowing him to go back and add improved dialogue, adapting the original script using additional dialogue replacement (ADR).
This adaptability allowed Ryan to have the best possible chance of a good performance, and so he did. Earning nominations at the Critics' Choice Movie Awards, Ryan won the Best Actor in Comedy award as well as being nominated for Best Actor in a motion picture musical or comedy at the Golden Globe Awards.
What added to Deadpool's success was the extensive and unique marketing. With limited marketing budget, the producers, including Ryan, had to think of different ways to promote their upcoming film in an engaging but also cost-efficient way. Their use of cross-genre billboards was a genius idea, as they made the film look like a romantic-comedy, which was very fitting for the time of year, as the film was released just two days after Valentine's day.
Another way that they spread awareness for the film was through television spots and adverts. Not being a conventional movie trailer, the adverts would feature Deadpool, in full character, addressing the audience directly, speaking about the film as well as real-life occurrences.
After the success of the first film, two years later, the sequel Deadpool 2 was released. With an increased budget of $110m and Ryan both writing and producing the film, the film raked in $785.8m, which was slightly more than the first film, also becoming the ninth-highest grossing film of 2018. The third film of the series is set to be released in 2023, and with an undoubtedly increased production budget, given the switch to the Marvel Cinematic Universe (MCU) under Disney, we wonder, how far can this film go?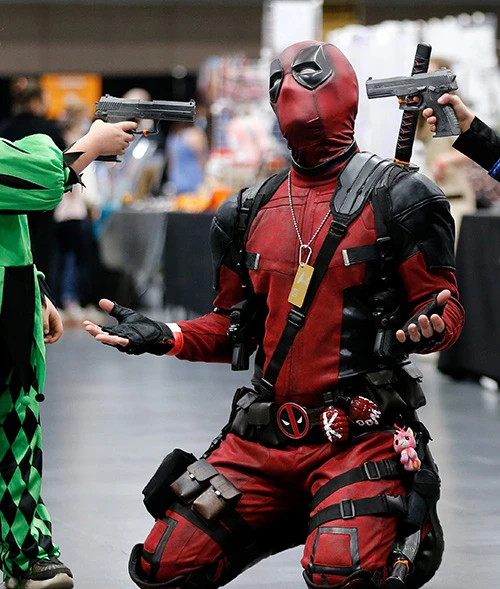 Aviation Gin
Aviation American Gin, better known as Aviation Gin, is a brand of gin, which originated from Portland, Oregon by Christian Krogstad and Ryan Magarian, founded in 2006. Named after a classic cocktail, the brand is now a global business and is currently the second largest brand within the US super-premium gin segment.
In February 2018, Ryan acquired an undisclosed minority stake in the business from Davos, becoming co-owner and brand ambassador for the gin. Infusing the brand with his witty humour, Ryan has seen the business grow insanely, with the company being sold to the UK spirit giants Diageo, only two years after his investment, for an incredible $610m.
With views of growing the business even more, Ryan has completely changed the dynamics of marketing, just like Deadpool, putting his own unique touch on the advertisement of the brand. With funny and entertaining adverts, the business refers to them as 'Entertainment' rather than commercials as they see it as more than just selling a product.
The comedic skits and hilarious takes on current social media trends, are making people want to go and find the entertaining videos, rather than it appearing in the face during advert breaks on television or on their phones, changing the marketing game completely.
To further the engagement with customers, Ryan and Aviation Gin have also recently opened a new distillery as well an interactive experience visitor centre, in the brand's home city of Portland.
Involving unique interactive attractions, Ryan claims that the new centre is like "Disneyland for adults". Allowing the visitors to make their own gin, the facilities include a tasting room, cocktail bar and behind the scenes look at Ryan's office, which also doubles as an escape room where the visitors can take part in. The brand new headquarters is also the new home for the distilling and bottling operations of the business.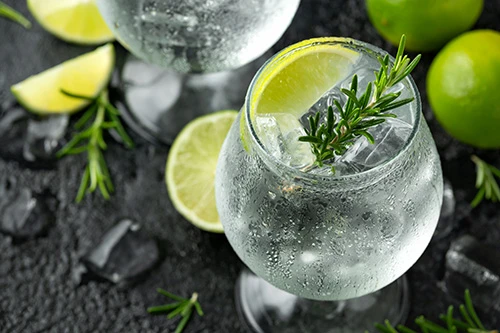 Wrexham A.F.C.
Back in 2021, Ryan became the co-owner of the third oldest professional FA football team in the world, Wrexham A.F.C. Alongside co-developer of comedy series 'It's always sunny in Philadelphia', Rob McElhenney, the pair invested £2.4m taking 100% control from the Wrexham Supporters Trust (WST).
Founded in 1864 by members of the town's cricket club, Wrexham A.F.C. is the oldest Welsh football club, who currently sit in the National League (5th tier of English football), with hopes of returning into the English Football League after being relegated in 2009.
So how did Ryan and Rob come round to buying the history filled club? Without really knowing anything about football and each other before, the pair had never met. However, one day, Rob sent Ryan an email outlining a plan to buy a lower-league club and grow it into something more, resembling global force, raising it through the ranks of English football. Straight away Ryan was onboard with the proposal as he liked "building small businesses into something much bigger".
The search for the right club began, and after long discussions, the pair agreed on Wrexham. They valued the loyalty of the fans and the local community, after they had run the club themselves for so long through the trust. After the investment came in, they started aligning the plans almost immediately.
With a view to improve the current stadium by increasing attendance as well as create a positive difference to the wider community in the small town of Wrexham, the pair set four goals which they wanted to achieve going forward. Firstly, they wanted to reinforce Wrexham's values, expand the club's identity on a global scale, award the loyalty of the fans and allow Wrexham to have a shot of success, hoping to bring them back into the English Football League.
Since their arrival at the club, Ryan and Rob always had the idea to turn their journey into a documentary after being inspired by Netflix's 'Sunderland Til I Die', a series in which football team Sunderland A.F.C.'s season was documented, giving fans and football fanatics behind the scenes access to daily happenings at the club.
With the release of 'Welcome to Wrexham' featured on Disney+, the pair have done just that. With the show being on such a large streaming platform, it is a great way for the club to get global recognition, in turn working as a brilliant marketing strategy for the club.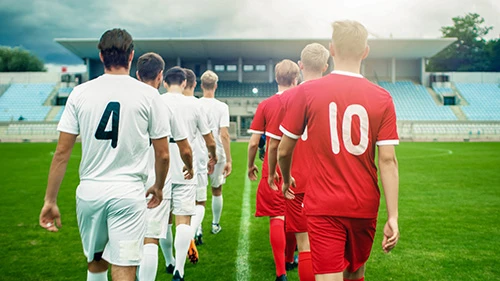 Mint Mobile and Maximum Effort
In between his investments in Aviation Gin and Wrexham, in 2019, Ryan bought a majority stake of 20-25% in the mobile virtual network operator Mint Mobile. Being in a completely different industry to his other investments, Mint Mobile offer premium quality phones and internet to help customers lower their monthly internet costs and phone bills.
Ryan quickly became the brand's ambassador and got to work on the marketing of the brand. With his fame and presence as well as his marketing skills, it was no surprise that Mint saw the highest traffic on their website and phone-lines on the back of Ryan's marketing initiatives and announcements.
Only two years later, in 2021, the MVNO company was put up for sale after seeing tremendous growth since Ryan's investment. The marketing price for the business was a staggering $600m-$800m, with Mint seeing a revenue increase of an insane 50,000% between late 2017 and late 2020. Since his investment, Ryan has helped Mint be named the fastest growing company in America and was also listed amongst the best places to work by the credible American City Business Journals.
The list doesn't stop there. In 2018, Ryan founded film production and digital marketing company Maximum Effort alongside George Dewey. The pair launched the business after collaborating on the marketing campaigns of both Deadpool movies, with hopes to manage future marketing campaigns together. And so, they did. Ryan, being the creative director, used his assets in the business to aid and manage the marketing campaigns of Aviation Gin and Mint Mobile, allowing him freedom with his creativity to make the perfect advertisement.
In 2021, Ryan sold the business to advertising giants MNTN for an undisclosed fee. Wanting to stay involved in the business, Ryan was appointed as Chief Creative Officer, allowing him to carry on working closely with new campaigns.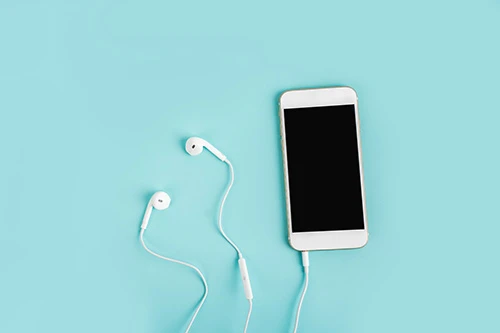 A Marketing Genius
We have looked at only several of Ryan Reynolds impressive investments and business start-ups without even mentioning his investments in password management software company 1Password and the millennial-focused financial management company Wealthsimple.  There is no doubt that Ryan Reynolds is an incredible businessman growing a sensational portfolio worth hundreds of millions.
Even though most celebrities chose not to be apart of the business world and keep their Hollywood career as their main source of income, Ryan has shown that he is keen to dig his hands into any industry and look for ways to grow businesses at an incredible rate, resulting in him having a sensational estimated net worth of $150m.
Ryan's ability and awareness to use his fame and creativity to grow his investments is second to none. Changing the art of marketing, allowing target audiences to take second looks and enjoy the advertisement is something that Ryan is sensational at doing.
Having over 45m followers on Instagram and a further 20m on Twitter, Ryan's platform is huge, and he knows it. The ability to be able to promote his new products and services on his social media pages is key for the success rate of sales and has a colossal impact on the revenue of his businesses.
Overall, Ryan has established himself as one of the greatest entrepreneurs to come out of Hollywood, boasting an immense portfolio. With businesses in a vast range of different industries, Ryan has the ability to take any small business and flip it into a global phenomenon. I'm sure that all business enthusiasts are in awe of Ryan's work and are excited to see where he can go and what he does next, only growing more and more.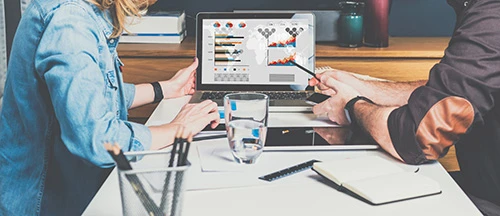 Championing Victories
As we have seen through Ryan, the ability to dramatically increase sales and brand awareness through product endorsement can be pivotal to your business' success. Here at Champions, we can help partner you with a vast range of talent from an array of different industries. Get in touch today with our expert team to see how we can help you push further to help achieve your goals.