Due to the modern world we find ourselves living in and surrounded by social media, brands play a huge part in our lives, both personally and professionally. Branding is almost everywhere and has revolutionised the behaviour of shoppers and consumers. Wherever we are or whatever we are watching, we are all inundated with brands to choose from.
Looking back to post World War II, brands weren't really a 'thing'. People just bought what they could get their hands on and were grateful that they were able to do so – it was a purely resource-based environment.
Back then, the internet had not yet been invented and commercial TV in Britain was still in its infancy. However, brands were beginning to learn that this was a powerful medium in which to deliver brand messaging and product promotion.
Fast forward to 2020, it is a completely different story. Consumers are brand loyal and if their favourite branded product is unavailable, often they will go without or purchase it from elsewhere as opposed to trying another brand and competitor of the very same product.
Most of us have grown up surrounded by brands, whether we are aware of it or not; from seeing adverts on television or continuing our family's loyalty to brands.
Many brands that we are aware of, we assume have been around for centuries and that isn't always the case. Some of the most popular and successful brands of today, including Tesla, have been around for less than 30 years, which is extremely impressive and not to mention, hard to achieve.
Brand loyalty
When we think of a certain product, naturally we will think of a brand, too. Take whiskey for example. Most of us will think of Jack Daniels, dependant on where you live and your personal preference, of course. Or tea – are you a PG Tips or a Yorkshire Tea fan?
Whatever the product is, more often than not, a brand will also come to mind and will most probably be a market leader for that specific market or product. And there is a reason for this.
Brands = trust, loyalty and emotion. They have become brands rather than products because large numbers are consuming their offering and on a global scale, too.
Whether you use a product or not, you will still think of a particular brand and on the whole, most of us will think of the same.
The society we live in has created a market where everything is brand driven. We have grown up choosing certain brands over another, possibly without even realising. In an age of social media and technology, newer, more modern brands are becoming increasingly popular and are often finding themselves at the forefront of their chosen markets.
Even something as simple and readily available, as water, has a number of market leaders. On paper, water should be extremely difficult to market and I have no doubt it has been, but brands such as Evian have managed to do just that, and brilliantly, too.
Mattresses – who springs to mind?
In many ways, it can be difficult to market your brand in a saturated market. With so many brands trying to make the same or similar products, how can they stand out from the crowd and become market leaders?
In some instances, when you think of a product, a brand just doesn't naturally come to the forefront of your mind. And if you can think of one, you may have been thinking for a while.
Milk is a great example. Some brands, such as Cravendale have really tried to push their marketing and position themselves as leaders in their industry, but they just aren't quite there yet. Although there are numerous options when it comes to milk, none of them really stand out and only a small number of people are brand loyal.
There may be no market leader for cow's milk, but for soy, almond and other dairy-free milk alternatives, there most certainly is. I would even argue that this brand comes to most people's minds even if they aren't a consumer of milk-free substitutes – Alpro.
With brilliant marketing techniques and tapping into their consumers' needs of sustainability, Alpro have well and truly put themselves firmly on the map, creating something beyond simply a trend. Something in which I expect other brands and competitors to attempt to follow suit.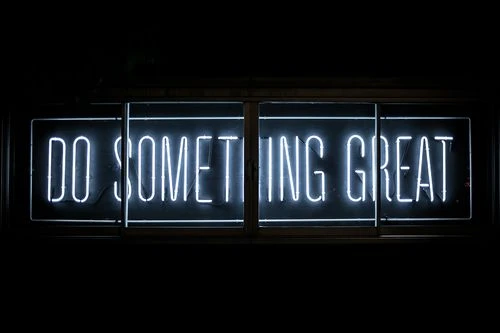 Mattresses are another fine example. Considered high price and high value products and with it being advisable to change them every seven years, it is quite surprising to see that mattresses have no real brand leader. The average person spends approximately 26 years of their life asleep and in bed, so people should really be investing in high-quality products to help support their sleep and provide comfort.
Sure, a handful of brands may spring to mind, but there isn't one that overpowers the other. And are those brands you think of for mattresses, or beds, and how long have they been around? There can be some confusion as to a brand's speciality and these are things that should be considered in finer detail when trying to market a brand or product.
Ultimately, no brand dominates the mattress market and consumers aren't necessarily brand loyal over such products, but they should be. Brand market recognition leads to market dominance. Therefore, it comes as no surprise that some branded products are entering this particular market, most of which are based online and are starting to phase out the traditional ways of shopping for mattresses.
However, they are still trying to pave their way and compete against other products for market dominance. I think this is a market worth watching over the next decade in regard to global brand awareness and market share dominance.
How to market your brand
It is an anomaly that there are several markets that have never successfully established a true brand identity, although many have tried.
It is an exciting time for brands as we enter a new age of marketing. Now, in the year 2021, there are a variety of advertising and marketing techniques to use and there is an increasing amount of evidence to prove which is the most effective.
Consumers need human to human interaction and a sense of personalisation in order to feel a connection to a product or brand, all of which aid a brand in their journey to become a market leader.
A brand is built upon trust and loyalty. And brand loyalty in particular is something of incredible value, especially in today's world. However, it isn't just a thing of the modern generation, though. Coca-Cola has been around since the 1800s, and ever since then, the brand has continued to be followed by a legion of loyal consumers of all ages.
Brands can also provide themselves with a shield of protection, as by asserting both brand and market dominance, this makes it harder for new brands to enter the market and successfully compete.
Once established, brand recognition can reduce the cost of acquisition as consumers begin to search directly for the brand, and not the product type. Because of this, brands can charge a much higher price point as consumers make decisions where cost is less sensitive to their choice if brand recognition is present.
Take Mont Blanc, for example. If you were to buy a pen from them, you are making a conscious and considered purchasing decision, based on the brand, its reputation and the experience you receive when using its products. However, if you were to purchase a standard biro pen, then it is safe to assume that it was a purchased based entirely on a basic need, proving the power of successful branding.
So, how exactly does a business create a brand? First of all, it needs to have a clear, strategic vision of both its product and its competitors in the market. It must convey genuine unique selling points (USPs) and not just product benefits that so many others in the market also offer.
A brand needs to transport these USPs in a way that feels personalised to the needs of the consumer. In order to do that, the brand must entirely understand the consumer group(s) it is targeting, and why they are interested in the brand.
Rather than simply hoping to appeal to the wants of consumers, a brand must answer their needs, too. Brands should aim to create a consistent version of its message that is tailored to this market, reinforcing that same message regardless of the channel in which it is using.
Furthermore, brands should utilise the touchpoint theory, whereby consumers are taken on a journey. It is important for consumers to see a brand and consistent messaging enough times in order to make that all-important purchase. Brands should aim to provide the perfect customer experience before, during and after purchase – all of which will help them to build awareness, gain trust and demonstrate market dominance.
In order to truly market your brand, you need to be able to relate to, and bond with, your target audience and potential consumers. Brands should strive to create an emotional connection with them, driving a sense of 'need', as opposed to relying on the power of 'want'.
If you need help with your branding, please get in touch with us and one of the brand strategy team will be more than happy to discuss your project with you.